Texas NORML
is extremely honored to be recognized as the 2017 Chapter of the Year!
National NORML presented us with this plaque in DC, where our Executive Director lobbied for Texans.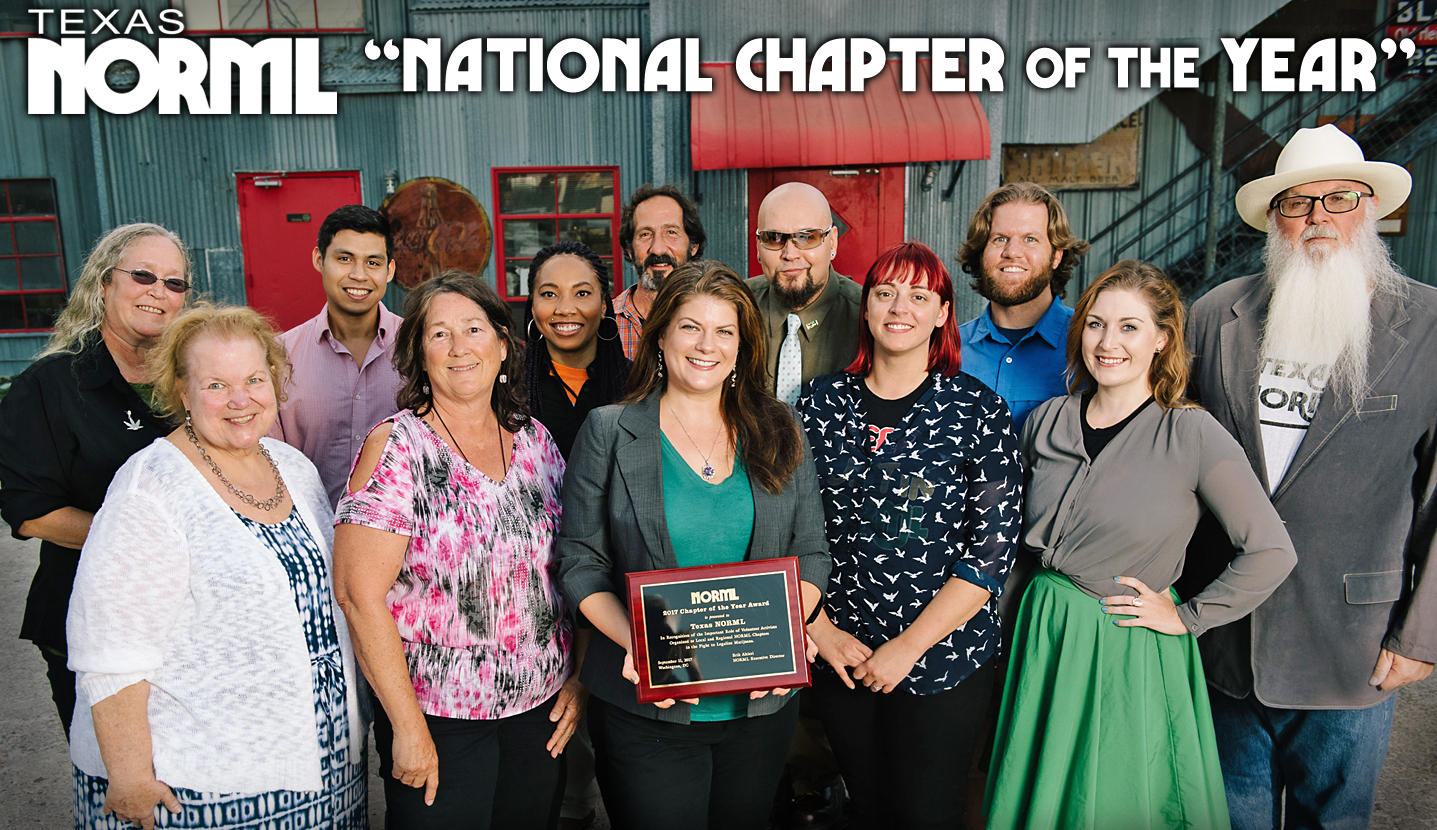 A note from the Executive Director:
It is a privilege to serve Texas with these fine activists who dedicate their time, money and energy to helping our citizens gain safe access to cannabis. These volunteers have striven to elevate the conversation and have an positive impact on policy. Over the more than decade that I have been in marijuana law reform, I have gone from seeing patients laughed at in the hallways for discussing their medicine to having 78 State Representatives sign onto a comprehensive medical program. We are also now having a deeper, more serious conversation about penalty reform and working towards no longer saddling Texans with a record for a plant.
Engaging in this arena is not for the faint of heart. It takes determination, positivity, a compassionate heart and a mind for strategy. Each of our Board Members have the qualities. We are in it for the marathon, not the sprint. 
Join us in our effort to ensure safe access! Please make a donation to support our tireless efforts for reform.