Texas NORML hopes you and your family are safe and have what you need to recover from the recent storm. Many of our usual plans have been derailed, but we're not giving up!
We've rescheduled the Texas Marijuana Policy Virtual Lobby Day for Monday, March 29. We hope this gives you enough time to participate! Find more information and links to registration here​​. (Please note that this is a TWO-PART event.)
Our coalition partners are at the Capitol today and were able to successfully launch a two-day educational exhibit at the Capitol dedicated to marijuana legalization in Texas! There are  10 displays set up for lawmakers and legislative staff to view in the main hall of the Capitol. Check out the displays, resources and take a virtual tour!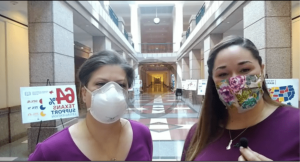 From the pandemic to redistricting to our newly discovered energy crisis, we are going to have to work hard to make sure marijuana law reform is given proper consideration during this legislative session.
Here's how you can help:
---
Learn how to become a member of our organization. Shop at the Texas NORML store.