Women's Cancer Wellness and Support Group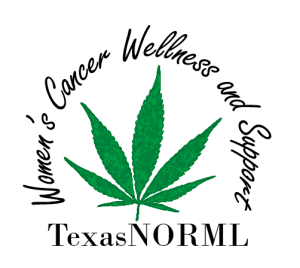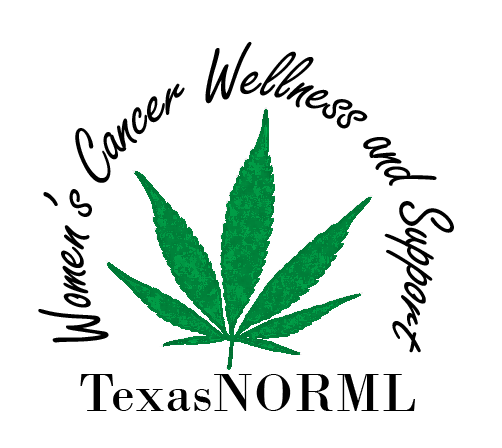 Texas NORML is pleased to announce that a new wellness and support group for women affected by cancer will begin to meet on a monthly basis beginning September 17th, 2016.  The Texas NORML Women's Cancer Wellness and Support Group is being formed to support women who are currently going through cancer treatment, may be in remission, are caretakers or are women in the community who support women during times of need.  The location of the monthly meeting is the Milwood (Branch) Library, 12500 Amherst Dr., Austin, TX, 78727.
The group is being sponsored by Texas NORML's Senior Alliance and Texas NORML's Women's Alliance.
Scheduled Meeting Dates:
Location:  Milwood (Branch) Library    12500 Amherst Dr., Austin, TX, 78727
September 17 – 10:15 – 12:15 – Where Do We Go From Here?
Kick off meeting – Open discussion on the group focus and we'll have time to meet members and to share stories. RSVP at our Event Page.
~
October 22 – 10:15 – 1:15 – Valeri Glover – Massage and Healing Techniques Before/During/After Treatment 
Valeri is a licensed massage therapist and also practices hands on healing technique for numerous conditions.  She is an LMT,  Owner of Mother Earth Healing Center, a Massage Therapist, Energy Healer, Intuitive, Certified Angel Card Reader™, Certified Realm Reader™, Certified Fairyologist™, Colon and Uterine Cancer Survivor, Speaker, and Author of "The Power of Healing with Intuition and Positive Thinking" which is Coming Out in The Fall 2016. As a Colon and Uterine Cancer Survivor she uses positive thinking, her intuition, holistic and metaphysical techniques to her heal from her cancer treatments and also to get through life's challenges. RSVP at our Event Page.
~
November 19 – 10:15 – 11:45 – Let's Give Thanks!
Open discussion and time to share Thanks!   It's time to give thanks for all that you've learned, experienced and have grown from.  Sharing with others strengthens your soul and gives back to others who are seeking what you have to say.   Come share, give thanks and leave rejuvenated!! RSVP at our Event Page.
~
December 17 – 10:15 – 12:15 – SKYPE Meeting with Laurel James 
Laurel is an RN and runs a Cancer Support Group in Oregon. She'll be SKYPING in to talk about her group and also the treatment options currently available in Oregon. RSVP at our Event Page.
The group's Mission Statement is:  Texas NORML Women's Cancer Wellness and Support Group is created to enable women to support each other when going through or coping with cancer treatment.  This group is an outreach to patients, caregivers, and those seeking support. The group will be a safe place to gather, to discuss thoughts, information and experiences.  The goal is to provide a place to learn, grow, heal, unite, and support one another. 
On a daily basis, we learn of more women being touched by cancer.  Whether you have been diagnosed, are a family member supporting a loved one or have gone through treatment and are now looking for others whom you can relate to; this group is made for you.  We want to offer a safe place for women who want to discuss their current treatment plan and/or may be looking for alternative treatment plan information to either replace or augment their current therapy.  The intent of the group is to offer alternative information, that may not be readily available to individuals, and present other forms of alternative therapy that can provide additional relief or assistance to a patient's situation.  These alternatives may be related to cannabis treatment programs,  body healing, nutrition or other subject matters that members want to explore.
For the remainder of the year, each meeting will have a speaker, followed by questions and answers and then a short open meeting when women can share information.  During this time, women can ask other members for guidance or direction of how a treatment program may have worked or not worked for them.  A handout table will be available for those who want to share information or for businesses who support alternative therapy and are in support of cannabis therapy.  Generally, the meeting length will be about 2 hours and seating space is limited to 50.
The ability to bring women in the cannabis community together is needed and the goal is to provide a place for women to network, bond and share support.  We are aware there is a growing interest in reaching out to other states that may be able to provide a legal alternative treatment and we hope to be able to provide this kind of information to women who seek it.
~~~
You can follow all of our events through our Facebook Page or on our website's calendar.