Texans of all political persuasions agree: It's time for marijuana law reform!
With our lawmakers meeting for only 140 every two years, we have a lot of work to do in a short period of time. Your participation is critical to changing laws relating to marijuana in Texas!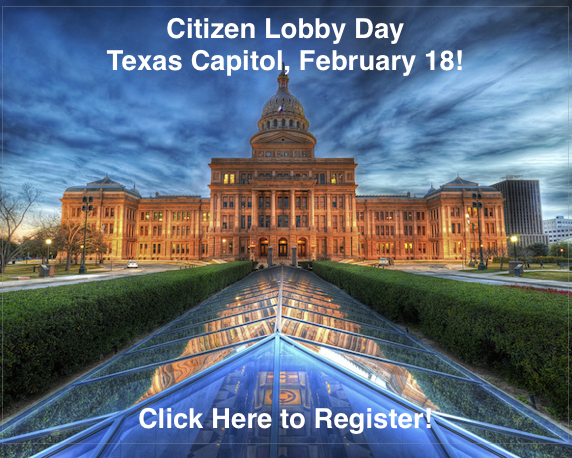 Citizen Lobby Day is a participatory event where we, the people, fully engage our legislators and their staff at the Texas Capitol. We will focus on both our Civil Penalties bill which reduces penalties associated with the possession personal amounts of marijuana (? 1 oz.) and our medical marijuana bill which will bring safe and legal access to seriously ill patients. Pre-Registration is STRONGLY encouraged, please do so here.
All materials will be provided and we'll start our day with training for those who have never visited with their legislators. We will break up into lobby teams and collectively we will visit with every legislative office in the Capitol! Please be sure to dress professionally. (You can consider the standard to be how you would dress for a job interview.)
HOST: Texans for Responsible Marijuana Policy
DATE: Wednesday, February 18th
TIME: 10am-3pm
LOCATION: Texas State Capitol, Robert E. Johnson Conference Center
DRESS: Professional
Agenda:
10am – Registration/Check-in
11am – Training
12pm – Lunch (Capitol Grill, Level E1 –or- bring your own lunch)
1pm – Lobby Action!
3:30pm – Social at Scholz Garten (1607 San Jacinto)
Click for Parking information and a map of where we will be.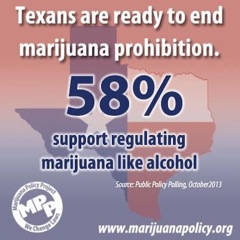 Our broad coalition and united efforts will bring about more responsible marijuana policies in the Lone Star State.
Will you join us for Lobby Day?
Register today! And join here to stay tuned for updates.
Sincerely,
Your Texas NORML Team
www.TexasNORML.org