Community Forum
and
Marijuana Policy Advocacy Training
Saturday, October 22nd
El Paso Public Library
Marijuana policy reform is a hot topic, but what is the right path for Texas?
The legislative session is quickly approaching. Are you prepared to participate?
We will start the day with a Community Forum that will feature several El Paso area officeholders including Congressman Beto O'Rourke, State Senator José Rodríguez and State Representative Joe Moody. Our event will be moderated by Meghan Lopez of KFOX.
Topics of discussion will include progress being made at the federal level, how federal policies affect Texas, progress being made at the state level, and what we're expecting during the 2017 Texas legislative session. Additionally, we'll take questions from the audience.
Follow the Community Forum Event Page for updates.
Following the Community Forum, we will be holding a Marijuana Policy Advocacy Training. With fewer than five months until the Texas Legislature convenes, it's important that supporters of marijuana law reform are prepared and fully engaged with the lawmakers who represent them. Now is the time for legislators to hear from Texans like you who want to see sensible marijuana policies enacted.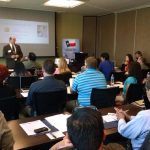 El Paso, Texas – Saturday, October 22nd, 2016
1:30 – 5:30 pm
El Paso Public Library – Main Branch
Register Here
Training events offer activists an opportunity to identify effective arguments, learn how to dispel common myths perpetuated by prohibitionists, and prepare to connect with and effectively persuade the lawmakers who represent them in Austin.
Follow the Marijuana Policy Advocacy Training Event Page for updates.
We will end the day with an After Social where we can unwind and enjoy each other's company. Follow the After Social Event Page for updates.
These events are FREE and open to the public. Please invite your friends and family to attend with you.
We have a lot of work to do in Texas. Let's kick our efforts into high gear!