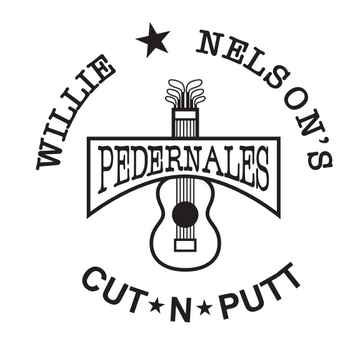 You don't want to miss Texas NORML's golf, music, and arts festival at Willie Nelson's Cut N Putt Saturday, March 22nd! Choose a morning or afternoon round of golf or just enjoy the day at the course. [Update: Golf sessions are SOLD OUT!] Food vendors will include BBQ, veggie options, a variety of sweets, and you'll enjoy music and stand up comedy throughout the event! We'll also have live painting by Chance Roberts and Gregory Bailey, glass blowing by Austin Made Glass Co., energy healing and massage by Rebecca Young, a hookah lounge with lotus drums, and sled hockey games with the Austin Blades therapeutic skating group. Disc golfers can compete for custom made awards in organized games (CTP and Ring of Fire). Please join us for a day of fun out on the green, green grass of Willie Nelson's golf course! BYOB (no glass please).
This event is all about having fun, being active in the great outdoors, spending time with friends, community businesses and organizations, and supporting our outreach and education efforts for Texas Veterans. The "Cut N Putt" is not your average golf course – there is no dress code, a recording studio is attached to the Pro Shop, and it's been owned for over 30 years by a widely recognized American music icon. Willie and his family take great pride in this beautiful Texas Hill Country course that is just 8 songs from Austin. Texas NORML requests that all participants treat the hallowed ground of this property with the utmost respect.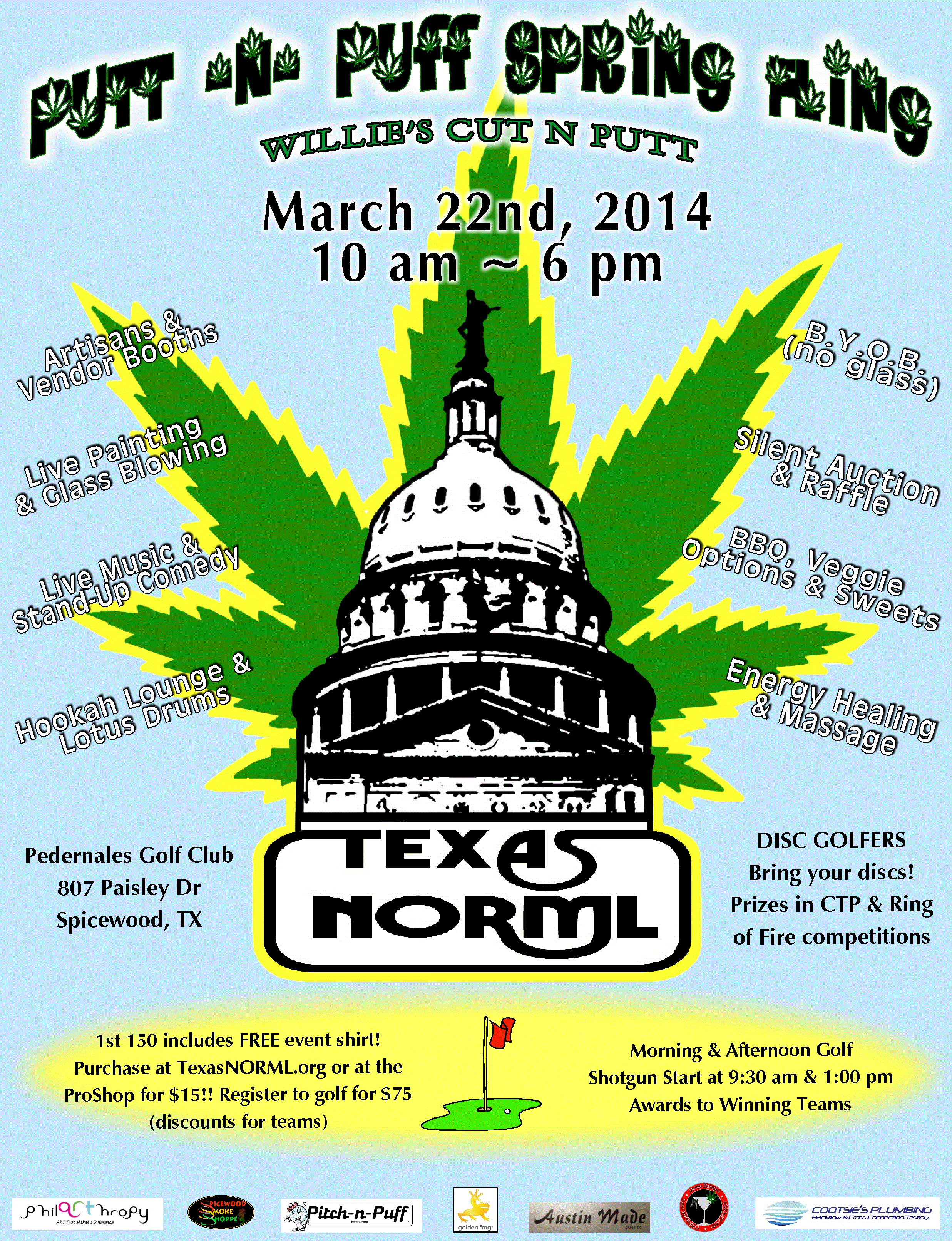 General admission is only $15 and the first 150 tickets include a custom event shirt! Purchase in advance at the ProShop or using the link below and we'll add your name to the guest list (no tickets will be mailed). You can also get your ticket at the course on the day of the event. For golf participants, check out the Cut N Putt Golf Registration page for more details. Get a team of friends interested and take advantage of the discounted price for signing up together! Each member of the winning team (from both rounds) will receive awards custom made for the event. Limited availability for this 9-hole course. Proceeds will benefit Texas NORML's Veterans' Summit at the Carver Library branch in Austin on July 19, 2014, stay tuned for more details on that free event.
Schedule
8:30am Golf players' breakfast (9:30am shotgun start)
10am General Admission
11am Music and Comedy
12pm Golf players' lunch (1pm shotgun start)
6pm The End
Comedy: "The Outlaw" Montgomery Wayne, Kat Ramzinski, and Ramin Nazer
Music: Jack Ferrera, Andrea Marie & the Magnolia Band, Kalijah, Double R Nothin, Shelby Anderson, Omni Color Waves, and Bottom Dollar String Band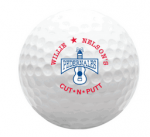 Golf sessions are sold out, golf details for registered golfers can be found from Cut N Putt Golf Details & Registration page.
We'll see everyone on the green!
Back to the Texas NORML Events page.