Donate to Legalize Marijuana in Texas!
Support Texas NORML's efforts at the Capitol to change cannabis laws in Texas!

We are half way through the legislative session with a variety of marijuana related bills that have been submitted. We need your help to push through this historic session to create meaningful change in Texas.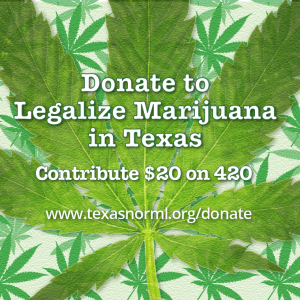 Texas NORML's mission is to change marijuana laws so that it reflects the majority opinion of Texans which is that the responsible use of cannabis by adults and patients should no longer be subject to penalty. Please make sure that you look into our key bills that apply to our mission – HB81/SB170 –

Civil Penalties

, 

SB 269 / HB 2107 –

Medical Cannabis Inclusion and 

HB 2200 – Affirmative Defense for Patients, Caregivers and Doctors. You can also participate in action alerts for these bills here.