10th Annual Texas Marijuana March at the Capitol
Saturday, May 13th, 2017
Support This Critical Issue By Attending!
Come participate with Texas NORML in Austin, Texas as we march to the Texas Capitol Building in support of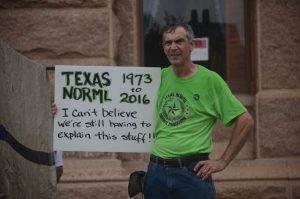 cannabis law reform. Texas is currently in the 85th Legislative Session with multiple marijuana reform bills filed and progressing through the process. Since this event will be held on the South Steps of the Capitol Building, it is important that Texans turn out to show the powerful support this issue has.
We will meet at City Hall at Noon. The March will start at 12:40pm. We will march down Congress and up to the Capitol's South Steps where we will hold the rally at 1:15pm. Please note that there are other events scheduled around ours at both City Hall and the Capitol so please be punctual.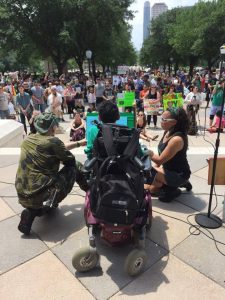 Patients will lead the March with a banner. (Any patients unable to participate in the March are encourage to meet at the South Steps.) Veterans are encouraged to wear hats, shirts or ribbons identifying their military service and dedication.
Bring an umbrella for shade (or protection from the rain) while you march. We will provide water at the Capitol Building Steps. We will have some signs but please feel free to make your own and bring it.
Kid Friendly!
Remember, the problem is the LAW, not the plant!
Join us for an After Social starting at 4pm on the covered patio at Scholtz's Garden located at 1607 San Jacinto Blvd, Austin, TX 78701.
SPEAKERS:
Eric Espinoza – The Patient Experience in Texas
Amanda Berard – Pediatric Caregivers and Compassion
Akila Parker – Effective Patient Advocacy
David Bass – Texas Veterans for Medical Marijuana
Jav Tovias – The War on Marijuana at the Border
Silvestre Tannenbaum – LEAP, former law enforcement
Ellic Sahuala Representing – Chairman Joe Moody, author HB 81
Judge Delaney – LEAP, former CPS Judge
Jax Finkel – Executive Director of Texas NORML

PARKING:
City Hall – City Hall has a parking garage at 301 W 2nd Street under City Hall Building. It is first come first serve parking. There is handicapped parking in the garage. There will also be several other parking lots in the area and surface street parking.
Capitol Building – Please park in the Visitor Parking Lot at 1200 San Jacinto. It is free for the first 2 hours and then charged hourly but no more than $12 for the whole day. There is handicapped parking in the garage as well as on the surface streets to the East of the Capitol Building. Please remember that metered parking around the Capitol Building only accepts change not credit cards.
Please use the hashtag #TMM2017 for all Texas Marijuana March posts. Follow our Facebook Event Page for updates.
We are coordinating with our fellow chapters across Texas. If you live in one of these cities, you can participate in their march on 5/6/17 and then join us at the Capitol on 5/13/17.
Corpus Christi

Please support the important work we are doing in Texas by becoming a sustaining donor, making a donation or becoming a Texas NORML member.