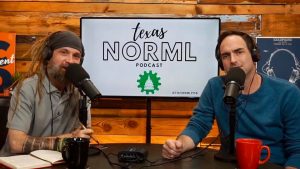 Starting January 6th, you can listen to our bimonthly Texas NORML Podcast! Our hosts, Les and Dave, will hold  conversations from patients, medical professionals, veterans, parents, caregivers, lawyers, entrepreneurs and everyone in between. Tune in to hear more about anything and everything in the cannabis space in Texas!
You can listen to Episode 0​ now and make sure to tune in for the release of Episode 1 on January 6th, 2020.
Follow us on social media – @txnormlpod
Subscribe to our YouTube Channel​!
​Find the podcast on our website​​.
Interested in sponsoring the Texas NORML Podcast? View our sponsorship packet  or email us at podcast@texasnorml.org and let's get the conversation going!