The 85th Legislature Closes
Our elected representative failed to improve the laws in Texas but impressive progress was still made!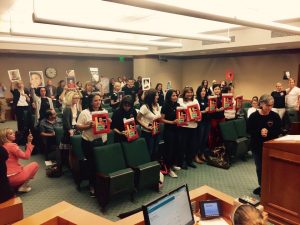 Medical Cannabis had an powerful hearing that created a surge of support for the bill with the 5 original authors being joined by 72 more in just 36 hours! 28 of these authors were Republicans and included 3 of the 4 doctors that serve in the House. With pressure being applied by the community and the legislature, the bill was voted out of committee, a first for Texas! Tragically, the bill stalled at the deadline and did not advance. However, this historic progress and support ensures that medical cannabis will become a significant campaign issue moving forward. 
Decriminalization was scheduled to be heard on the house floor for the first time! While it did not get voted on in 
time, this is a big step in preparing for the interim and upcoming 86th Legislature.
To accomplish this, citizens across Texas mobilized by creating tens of thousands of email regarding these bills as well as calling their legislators and visiting their offices. Citizens also participated in our lobby day, where hundreds went to visit their legislators. We also had focused patient and veteran lobby days. Many also took the time to come to our several hearings during the session. Thank you so much for your dedication!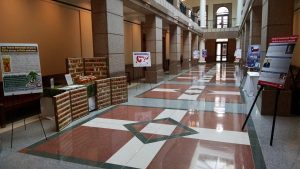 We prepared for this session by hosting training programs across Texas, putting out our annual voter guide and maintaining media focus on the issue. During the session, we executed press conferences, educational exhibits and legislative briefings with our location partners.
Now we are preparing for the interim, the upcoming primary and convention cycle as well as elections. We have made huge strides this session and we must continue to build upon our momentum. We are glad to have you with us in our mission!