Texas State Legislators Voting Records for 2015 and 2017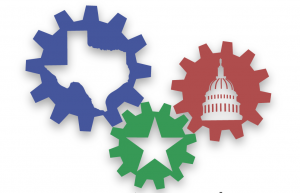 In our endeavor to make sure that we keep the citizens of Texas informed when engaging with their legislator and when voting, we have updated our Texas State Legislator Voting Record.
See how your Texas State Representative and Texas State Senator stands on cannabis law reform.
We will also be putting out a 2018 Voter Guide for both the primary and the general elections. You can view our older voter guides HERE.
The Special Session will be starting on July 18th, 2017. We are looking at germane options to work toward more patients freedoms as relates to the special agenda the Governor has assigned. It is a narrow path to walk but we will continue to work to leave nothing on the table. Currently one bill (HB 85) has been introduced. It is a limited medical cannabis program and it's applicability to the agenda is questionable but we look forward to on any all options we can collaborate and/or create with our legislators.
You can also help by becoming A MONTHLY DONOR, where you can give us a budget to plan on and with! With a reliable stream of income we can more efficiently execute our strategy. You can also DONATE to support our efforts. You can also JOIN Texas NORML and make history with us!
Don't know who your legislator is? Find them HERE.
Want to learn how to be an effective advocate? Check out our educational information on engaging in all the stages of our 2 year process HERE.
Fill out our Activist Information Form so that we can keep you updated on your interests.